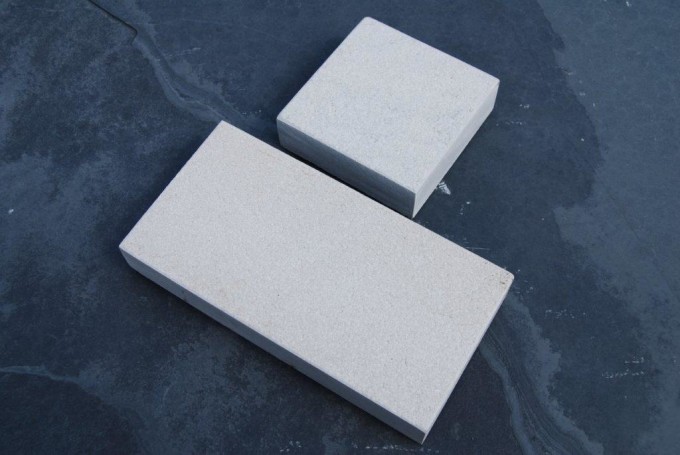 Argento Shotblasted
NEW IN
Silver / Grey high quality, genuine Indian sandstone selected from the Khadipur quarry stone which is well known as the highest quality grey available in India. Imported from ethical suppliers.
Available in 900 x 600mm and 600 x 600mm, 20mm thick six sides diamond sawn with a shot blasted top finish.
Argento sandstone paving is made up of shades of blues and greys, giving it a neutral, classic look suited to both traditional and contemporary designs for landscaping, paths and patios.

Also available in 100mm x 200mm x 30mm and 200mm x 100mm x 30mm setts perfect for patio edges and paths.
Secure your stock by calling the sales team with your full payment.

Posted on 12th September 2017